About the Company - Website Design in Sri Lanka
Website Design Sri Lanka is a group of skilled professionals in web designing field providing web designing & other IT solutions to Sri Lanka & overseas.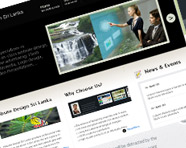 We unendingly keep track of the latest technological changes and improvements in the web design industry. We deploy the most advanced and custom web solutions. And we continue to learn and grow as a team and individuals.
We provide professional website design services. We help co-create your business growth by combining high-quality, affordable pricing and top-notch customer service. We listen closely to what you want and then deliver it. And whatever the project, we will continue working on it until you are completely satisfied. We aim to establish long-term customer relationships based on trust and a commitment to produce best website design. Web Designing is the core of our services. But whatever we are working on, combining high quality designing with competitive prices.
For past years we have experience in designing websites in various categories such as Tourism, Restaurants, Educational, Hospitals, Real Estates, Engineering Firm, Industrial firms,  Agriculture,  Entertainment, Advertising Firms, Foreign Employment, Beauty Salons, Textile Shops ….etc.
We are currently working as outsourcing service provider for many clients from Sri Lanka, Canada, Australia, Germany and Japan.
Our Mission
We offer innovative Web design & software solutions to enterprises allowing dynamic teams and departments to work effectively together.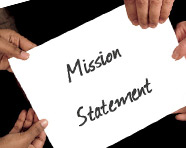 Our mission is to be an innovative, dynamic company with all encompassing aims and values.
Our Advantage:
» We value brilliant simplicity as a point of differentiation.
» We think through the client's problems thoroughly, and come up with innovative solutions to their individual problems.
» We appreciate customers' feedback and integrate it back into our products.
You'll be surprised at what we do for your Website.
Contact Us
Website Design Sri Lanka
call us : 077 9098327
skype: evision.lk