Aqua Village Hotel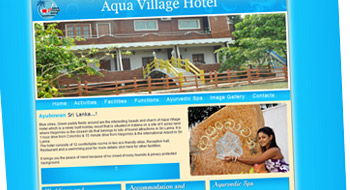 Aqua Village Hotel is a holiday resort that is situated in Katana on a site of 5 acres land where Negombo is the closest city that belongs to lots of tourist attractions in Sri Lanka.

The hotel consists of 12 comfortable rooms in two eco friendly villas, Reception hall, Restaurant and a swimming pool for more details click here for other facilities.



Villa Marina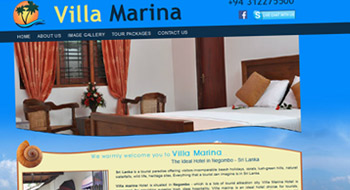 Villa marina Hotel is located in the popular Negombo Beach Area- one of the finest Beach of Sri Lanka the Paradise island. All the shopping and entertainment areas are on a walking distance from the hotel. Villa Marina is the perfect base for those wishing to visit Sri lanka's attractions.
Sri Lanka - My Second Home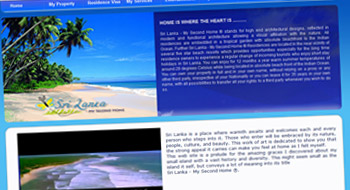 Sri Lanka - My Second Home ® stands for high end architectural designs, reflected in modern and functional architecture allowing a visual affiliation with the nature. All residences are embedded in a tropical garden with absolute beachfront to the Indian Ocean.
Inn The Middle of Nowhere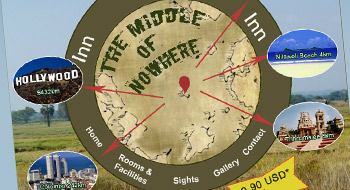 This is situated in Nilaweli. They can  offer one dormitory with ten beds and 5 double rooms. Simple equipped rooms, ideal for breaking out of business, stress and civilization! Your food is exclusively prepared with organic ingredients directly bought at markets nearby. Out of the Chefs dedication you will enjoy the best Rice & Curry you ever had!
The Butterfly Inn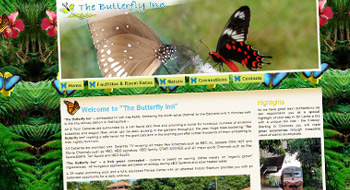 "The Butterfly Inn" – embedded in lush rice-fields, bordering the dutch spice channel to the East and only 5 minutes walk to the tiny railway station in Walhapitiya –

All 8 Twin Cabanas are surrounded by a rich fauna and flora and providing a home for numerous numbers of endemic butterflies and dragon flies, which can be seen cruising in the gardens throughout the year.
Roosara Tours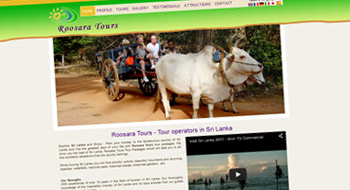 Roosara Tours is the one of the most reliable and leading travel companies in Sri Lanka to offer all kinds of accommodation from Five Star Deluxe Hotels, Palace Hotels to Budget Hotels such as Tourist Bunglows..etc . They can provide tour guides that speak any languages.
The Cosy Beach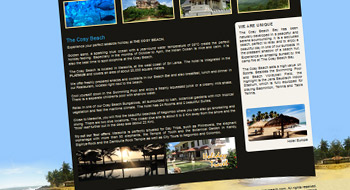 The Cosy Beach Bay has been naturally developed in a peaceful and serene sourrounding.

The Cosy Beach is located in Marawila, at the west coast of Sri Lanka. The hotel is integrated in the PLATINUM and covers an area of about 20,000 square meters.
Contact Us
Website Design Sri Lanka
call us : 077 9098327
skype: evision.lk